Method where slurry is injected with high pressure breakdown the soil structure and simultaneously mix cement grout with the in-situ soil to form soilcrete.
In this method, the soil is drilled in diameter of 90 mm with classical drill machines with special attachments down to the planned depth and usually with hammers that work in rotary style or blow from the outside. The Fluids which used during drilling are water, air, bentonite suspension or cement-water mixture if necessary.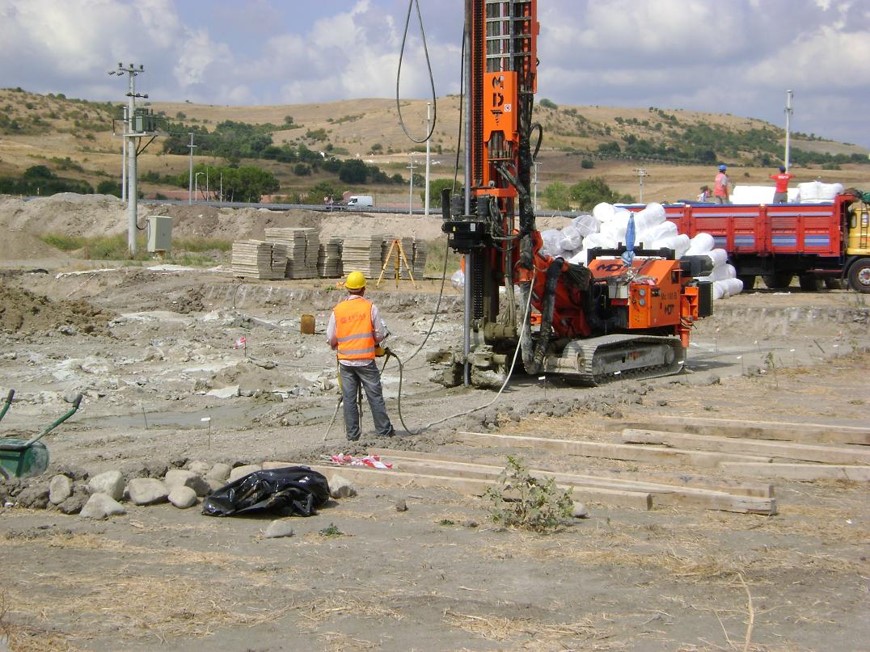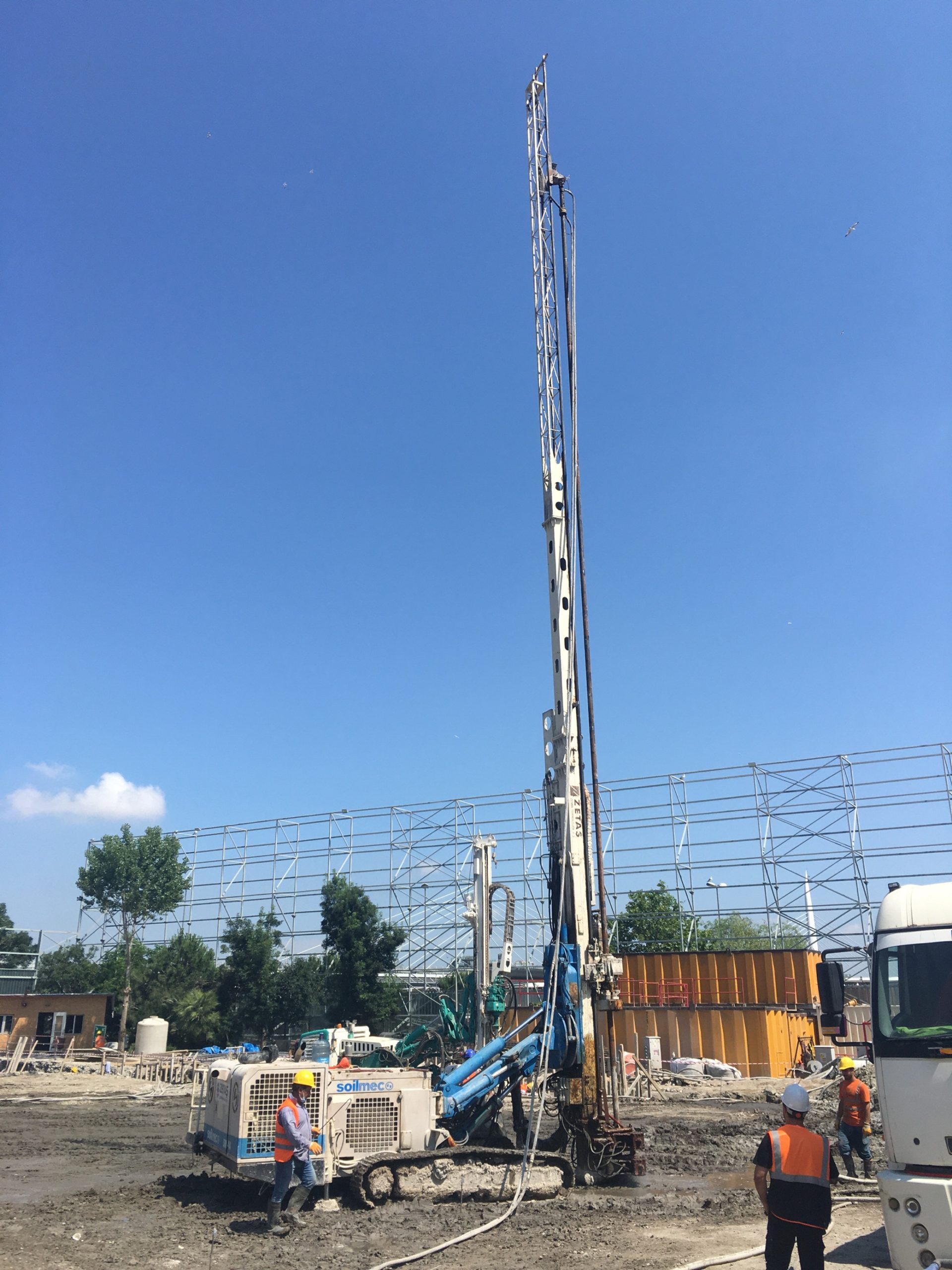 In the second stage, jetting injection is performed with a pressure of 400~600 bar from 1~4 nozzles with a diameter of 1.5~4.0 mm, which is placed horizontally to the monitor by at the tip of the drill. The injection material, which comes out of the spray nozzles at a very high speed (250 m/s), breaks the surrounding ground due to the large kinetic energy it carries, while the drill is rotated at a certain constant speed and pulled upwards, resulting in homogeneous and continuously structured and improved soil-cement mixture (soilcrete) jet grout columns.