Sheet piles are steel elements which are driven into the soil with vibration and interlocking eachother to provide a continous shoring wall.
Sheet piles are composed of steel elements that are constructed by driven piles interlocking, for the purpose of forming a continuous barrier in the soil. The main application areas can be listed as; to build permanent or temporary shoring structures in limited depths and appropriate ground conditions and to create a barrier.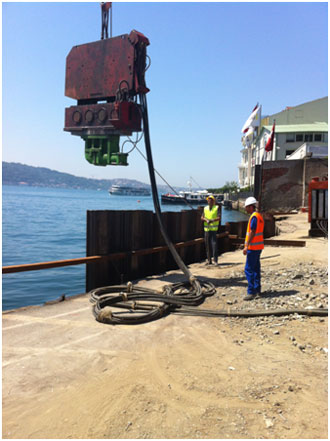 Different types of cross-sectional steel elements are driven to the ground by vibration method using vibro hammers mounted on a crane or an equipment and can be pulled back again by vibration method after fullfiling its function, if it is temporarily implemented.