Cantilever, anchored or strut supported reinforced concrete bored pile (drilled shaft) shoring walls implemented by auger, bucket or core drilling.
The bored piles are constructed by circular cross-section drilling and by placing reinforcement and concrete in the soil.
Bored piles can be constructed by using various capacity and sizes machinery and equipments, depending on factors such as; soil and groundwater conditions, diameter, capacity and the length of the pile. Bored piles are drilled by bentonite mud or casing depending on the ground conditions during the drilling, and length of the piles and the capacity of the equipment.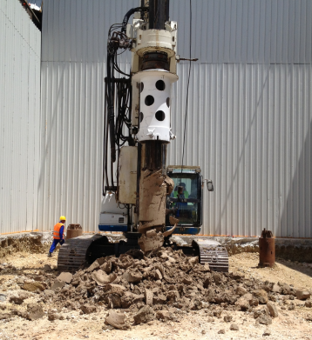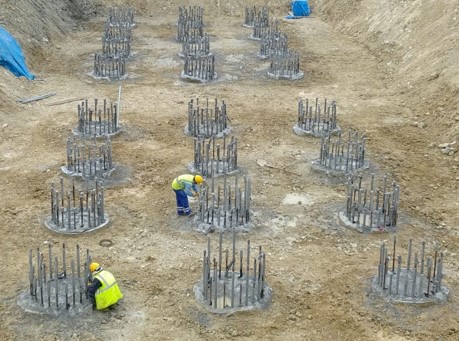 After drilling, bentonite mud is desanded the reinforcement cage is lowered into the drill with the help of a crane and is placed in the specified elevations. Bored piles are constructed in the following steps respectively drilling, placing the reinforcement, concreting. The placing of the concrete is implemented using tremie pipes starting from the bottom of the pile to the surface.